Configuration Guides:Microsoft Exchange 2013:How to create an Exchange 2013 account in Outlook 2016 for Mac using the automatic method
From PlexHosted Knowledgebase

This guide will show you how to setup Exchange 2013 account in Outlook 2016 for Mac.
1. Launch Outlook 2016 for Mac
2. On the setup page, click Add Account
3. Click on the "+" button on the bottom of the screen. Click Exchange



4. Enter email address, and password. "Configure automatically" checkbox should be checked. Click "Add account"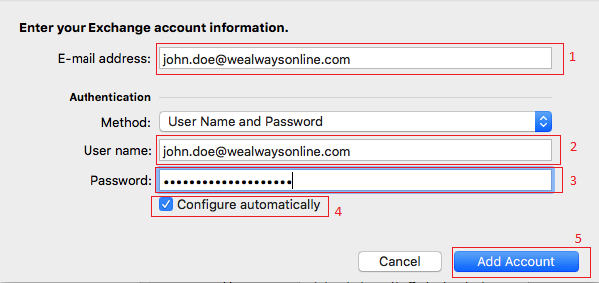 5. Click "Continue" on the certificate popup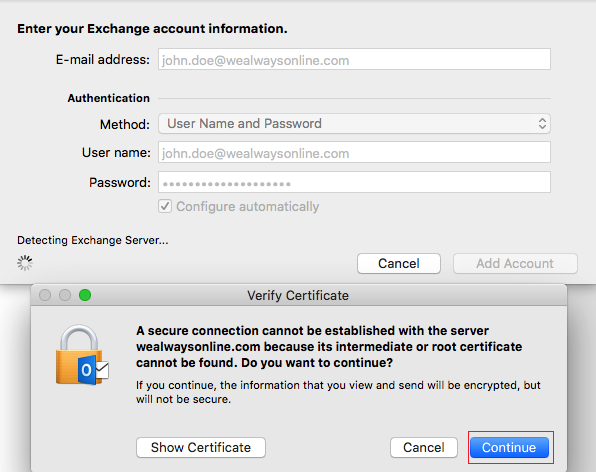 6. Click allow for the "webmail2013.plexhosted.com" popup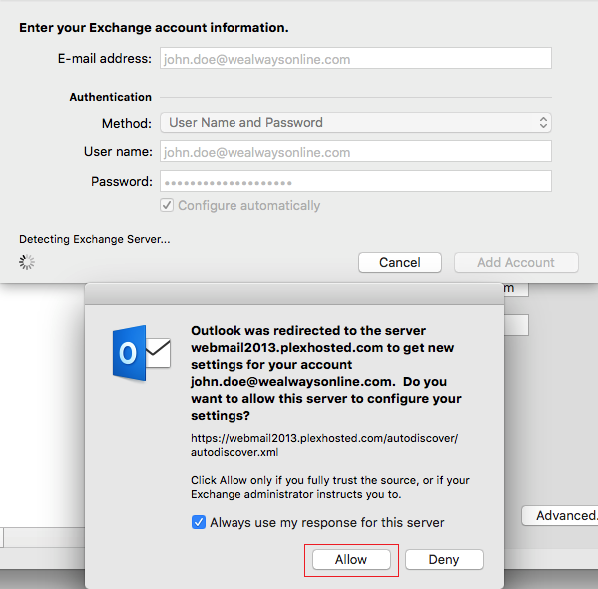 7. Now you can use your Exchange 2013 account in Outlook 2016 for Mac